Data Protection
As data breaches continue with regularity and compliance mandates get more stringent, organizations need to protect sensitive data in both on-premises and cloud environments.
Thales helps organizations move past silos of encryption and crypto management solutions to attain central and uniform deployments of data protection solutions and prepare your organization for the next security challenge and new compliance requirements at the lowest TCO.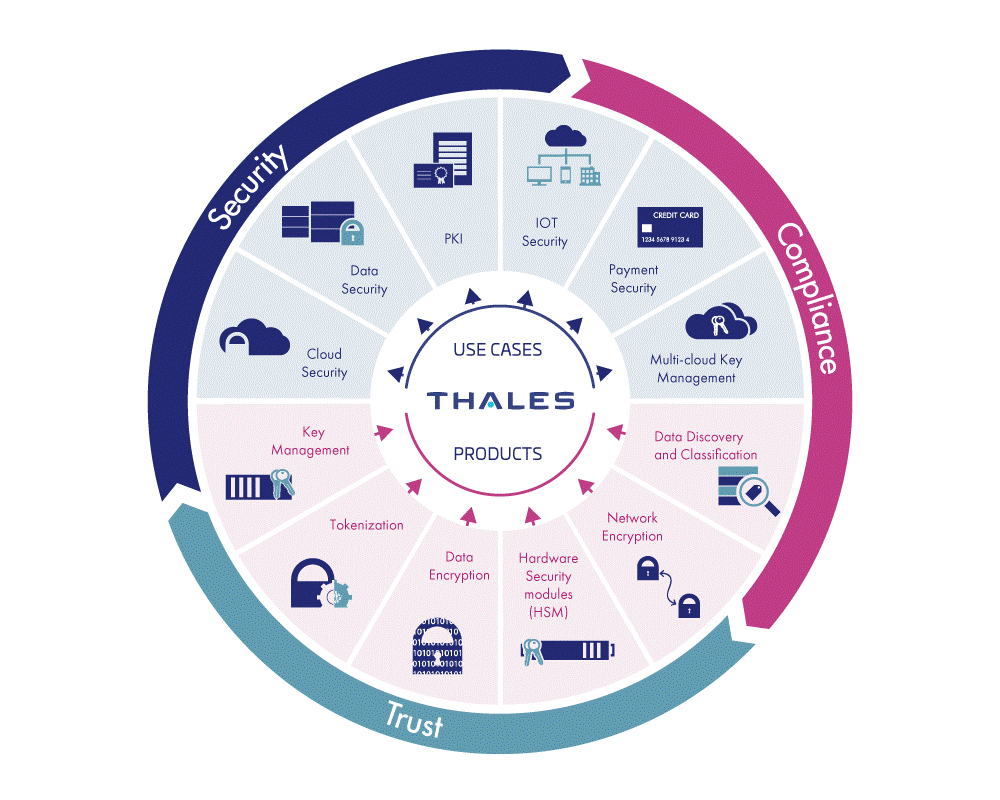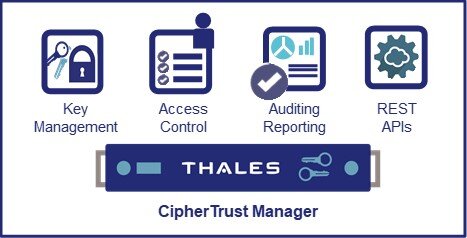 Key Management Solution
Netrust offers the industry leading enterprise key management solution enabling organizations to centrally manage encryption keys, provide granular access control and configure security policies. It manages key lifecycle tasks including generation, rotation, destruction, import and export, provides role-based access control to keys and policies, supports robust auditing and reporting, and offers developer friendly REST API.
CipherTrust Manager is available in both virtual and physical appliances that are FIPS 140-2 compliant for securely storing keys with the highest root of trust. These appliances can be deployed on-premises in physical or virtualized infrastructures and in public cloud environments to efficiently address compliance requirements, regulatory mandates and industry best practices for data security. With a unified management console, it makes it easy to set policies, discover and classify data, and protect sensitive data wherever it resides using an integrated set of Thales data protection connectors.