Future-Proof Singpass Implementation with Netrust Hosted SAM
Integrate seamlessly to Singpass Myinfo v4 and Beyond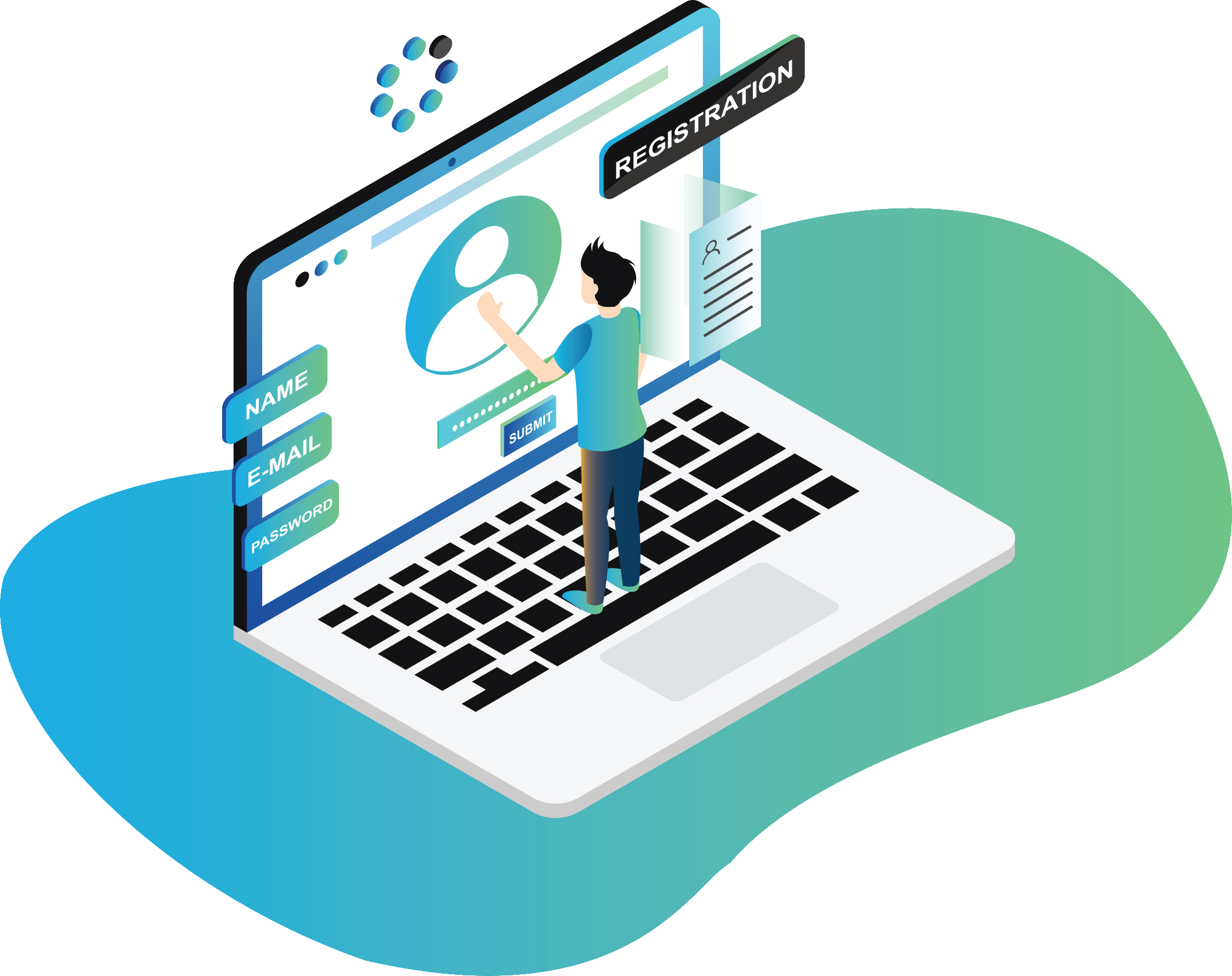 Netrust Hosted SAM,
the Timesaver to Your Singpass Login or Singpass Myinfo Integration
Singpass Myinfo v3 system will no longer be supported after April 1st, 2024. Prepare your organization for Singpass Myinfo v4 update and future changes with Netrust Hosted Singpass Authentication Module (SAM). Our solution simplifies the migration process and ensures you stay compliant with the latest standards and requirements.
Integrate with Easy REST API calls




Seamless Migration: Our Netrust Hosted SAM solution ensures a smooth and stress-free migration to Singpass Myinfo v4 and future updates. We provide detailed guidance and support throughout the migration process, making it easy for your organization to adapt to new requirements and maintain compliance.


Reduce Complexity: Netrust Hosted SAM simplifies the integration process by providing an easy REST API for connecting to Singpass features such as Login with Singpass, Singpass Myinfo, and other Singpass services. This streamlined approach reduces complexity, saves development time, and lowers the learning curve for your team.


Comprehensive Support: With Netrust Hosted SAM, your organization can rely on our dedicated team of experts to handle complex cryptographic operations, authentication workflows, and other technical aspects. This allows your team to focus on your core business processes and goals, knowing that your Singpass integration is in capable hands.


Free Migration: We understand the importance of minimizing costs, which is why we offer free migration to Netrust Hosted SAM. You'll only start paying upon the expiry of your certificate license (terms and conditions apply), ensuring a cost-effective solution for your organization.


Continuous Monitoring: Netrust Hosted SAM also includes continuous monitoring of Singpass standards, ensuring your organization stays compliant with the latest requirements and can dynamically adapt to changes with minimal impact on your applications.
Follow these easy steps to migrate to Netrust Hosted SAM:
Sign up for Netrust Hosted SAM
Implement the provided REST API into your system
Test the integration with support from our expert team
Go live and enjoy a seamless transition to Singpass Myinfo v4
Contact us now via live chat or the contact us form below.
In Short
Netrust will handle the following for you:


All cryptographic operations


All backend communication with Singpass Myinfo


Enable your services with other Singpass products
(Additional license may apply)


Maintenance of Netrust hosted SAM (HW/SW)


Updates according to Singpass requirements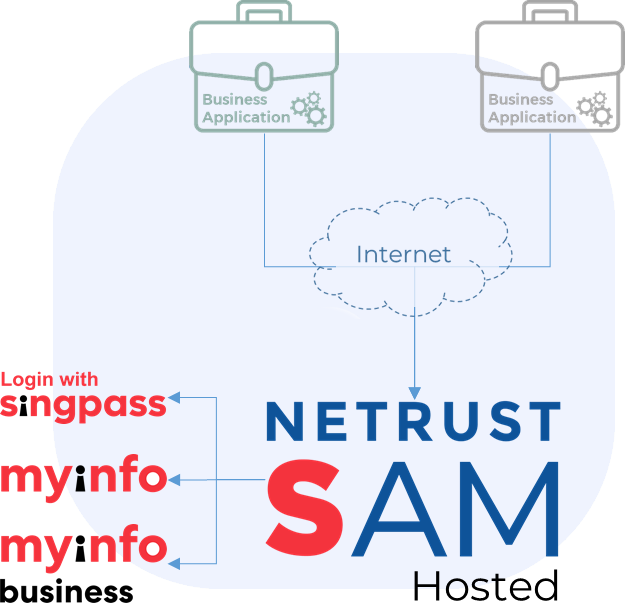 What is Netrust Hosted SAM, and how does it help my organization?
Netrust Hosted SAM (Singpass Authentication Module) is a solution designed to simplify and streamline your organization's migration to Singpass Myinfo v4 and future updates. By integrating with Singpass features using easy REST API calls, Netrust Hosted SAM handles cryptographic operations, authentication workflows, and more, allowing your organization to focus on its core business activities.
Are there any additional costs associated with migrating to Netrust Hosted SAM?
The migration to Netrust Hosted SAM is free, and you'll only start paying upon the expiry of your certificate license. Terms and conditions apply. For more details on pricing, please contact our support team.
Can Netrust Hosted SAM be deployed on cloud or on-premise infrastructure?
Yes, Netrust Hosted SAM can be deployed in either a cloud or on-premise infrastructure, providing an easy fit to your organization's existing infrastructure.
How long does the migration process to Netrust Hosted SAM take?
The migration process duration varies depending on the complexity of your organization's existing system. Our support team will work closely with you to ensure a seamless and timely transition.
Is Netrust Hosted SAM compatible with my existing business applications?
Netrust Hosted SAM is designed to be compatible with a wide range of business applications. Our solution allows you to integrate all your business applications with any Singpass features, expanding and securing your customer base.
Will Netrust Hosted SAM be updated according to future Singpass requirements?
Yes, Netrust Hosted SAM is kept up to date in accordance with all Singpass specification changes, ensuring your organization remains compliant with Singpass standards.
What kind of support can I expect from Netrust during the migration process?
Our expert support team will guide you through every step of the migration process, providing assistance with implementation, testing, and troubleshooting. We are committed to ensuring a seamless and hassle-free experience for your organization.
What is included in a single license ?
The default package has 1200 transactions per year (i.e. every 1 MyInfo transaction consumes 1 transaction). It is not charged by per API call and multiple blocks of license can be purchased for additional transactions.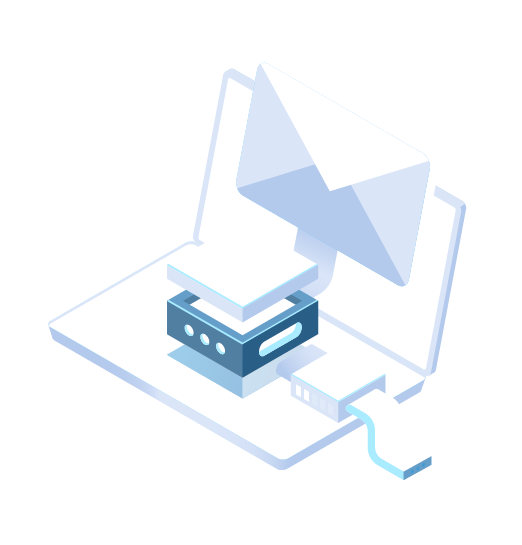 Contact Us: General enquiries or free consultation
We're really grateful for giving us a chance to connect with you. Please do not hesitate to ask us anything and we will respond to you asap.