Netrust Integration With Singpass
Netrust Singpass Authentication Module
In the rapidly evolving digital world, reliable and user-friendly authentication methods are crucial for accessing various online services. Singpass, Singapore's trusted digital identity platform, allows individuals to access numerous digital services offered by government agencies and private organizations. Incorporating Singpass into your platform simplifies user authentication and enriches user experience. Learn how Netrust's Singpass Authentication Module can help your business integrate Singpass effortlessly and reap its advantages.
Netrust Singpass Authentication Module: Your All-in-One Solution
In 2015, GovTech and Accenture introduced a new interface specification based on the SAML2.0 protocol for seamless connectivity to Singpass. Netrust's Singpass/Corppass Authentication Module (SAM) supports businesses in integrating their eServices with the Singpass/Corppass system using the SAML2.0 protocol. With a proven track record of over 20 successful eServices integrations, Netrust guarantees a smooth and efficient Singpass integration experience for your organization.
Essential Features:
Complete Integration Package: Netrust's end-to-end Singpass integration solution comprises the Singpass Authentication Module, Singpass MyInfo Module, and Singpass Verify Module, ensuring swift and effortless integration for businesses.
Hassle-free Customer Login: By incorporating Singpass Login, businesses can offer their customers a secure and convenient password-free login experience through Singpass Mobile.
Streamlined eKYC and Data Retrieval: MyInfo and Verify modules empower businesses to conduct eKYC and collect user information from government sources with user consent, simplifying data acquisition and verification processes.
Robust Digital Signing with Singpass: Netrust nSign's close integration with Singpass enables businesses and users to digitally sign documents using the Singpass Mobile application.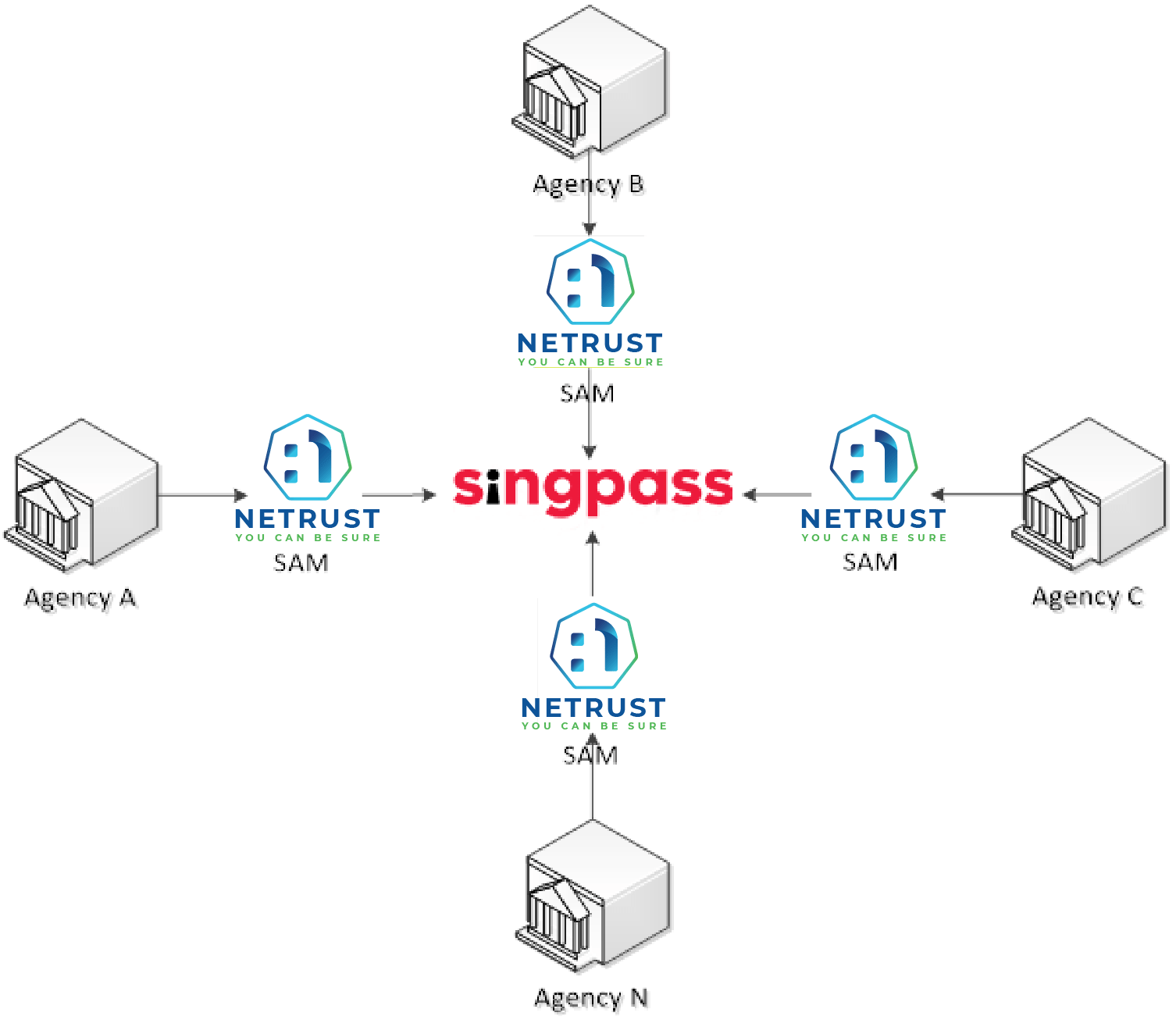 Netrust Integration with Singpass for Login, MyInfo, Verify & Sign with Singpass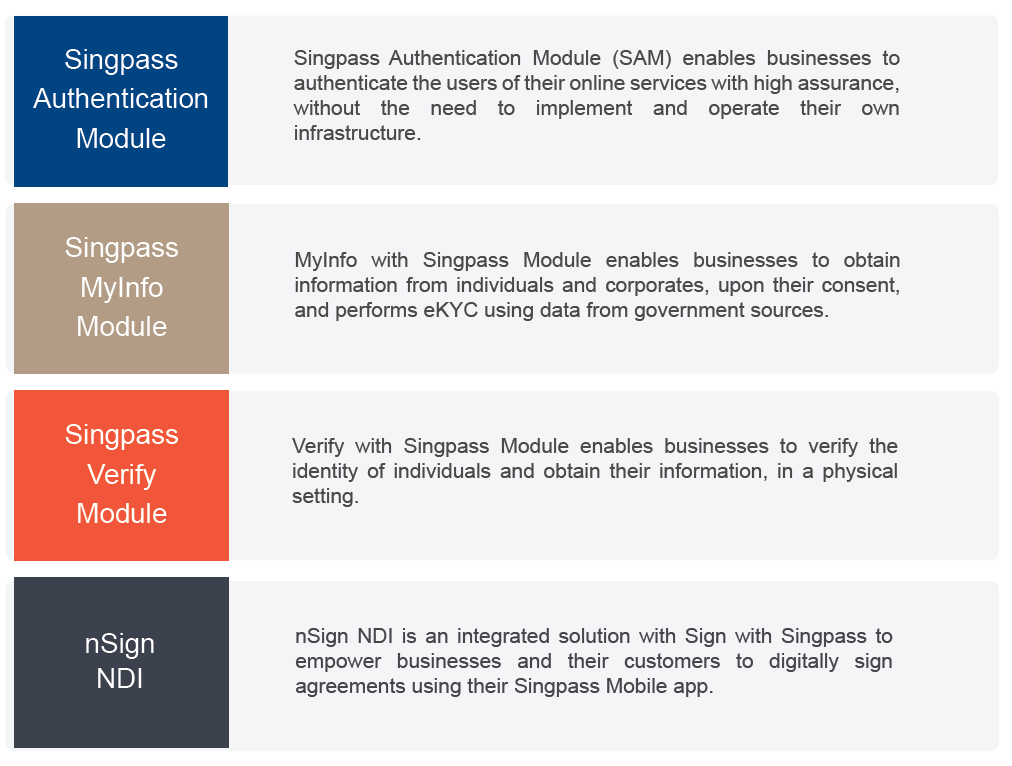 Singpass Integration Benefits for Your Business:
Elevated User Experience: Singpass integration refines login and authentication procedures, providing a seamless experience for your users.
Robust Security: Singpass offers secure authentication, ensuring protection of user data and minimizing risks linked to password-based logins.
Process Optimization: Implementing Singpass integration facilitates efficient eKYC, data collection, and digital signing, conserving time and resources for your company and customers.
Competitive Edge: Adopting Singpass integration showcases your dedication to innovation and user-oriented services, differentiating your business in the market.
Netrust's Singpass Authentication Module serves as an optimal solution for businesses looking to incorporate Singpass into their platforms. By utilizing the module's wide-ranging capabilities, businesses can deliver a secure and seamless user experience while streamlining internal operations. Seize the benefits of Singpass integration – explore Netrust's Singpass Authentication Module today!
Keywords: Singpass Integration, Netrust Singpass Authentication Module, eServices, SAML2.0 protocol, effortless integration, password-free login, eKYC, digital signing, enhanced user experience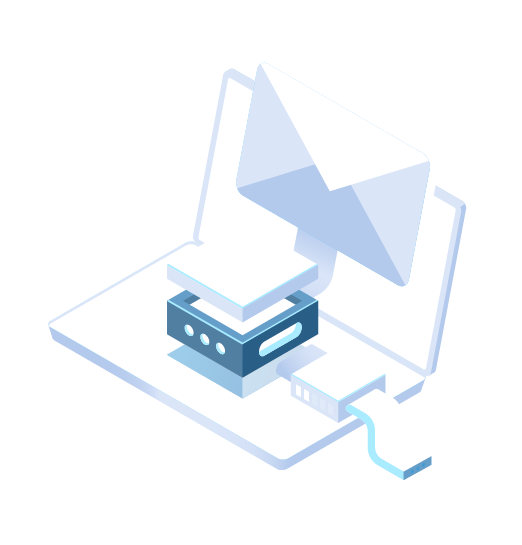 Contact Us: General enquiries or free consultation
We're really grateful for giving us a chance to connect with you. Please do not hesitate to ask us anything and we will respond to you asap.