A full-fledged electronic signing workflow solution
Send, sign, track and manage your signing processes easily. Our cloud-based solution is geo-fenced in Singapore for maximum security. Supports electronic signatures and digital signatures, including Sign with Singpass*. Sign up for a free trial, no credit card needed!
Quick Product Overview
Asia's 1st Public Certificate Authority (CA) and Singapore's Only Commercial IMDA-accredited CA
How It Works
Start a new document workflow, change personal or enterprise settings and quickly access pending, in progress, declined and completed documents.
◎

Access pending documents
◎

Start new signing workflow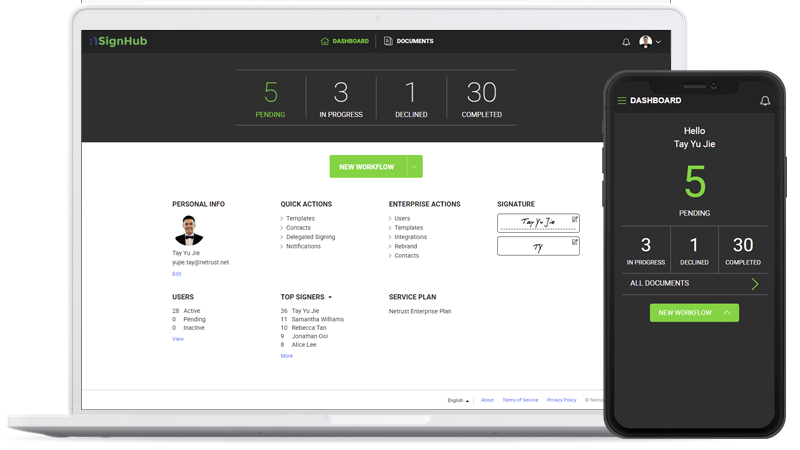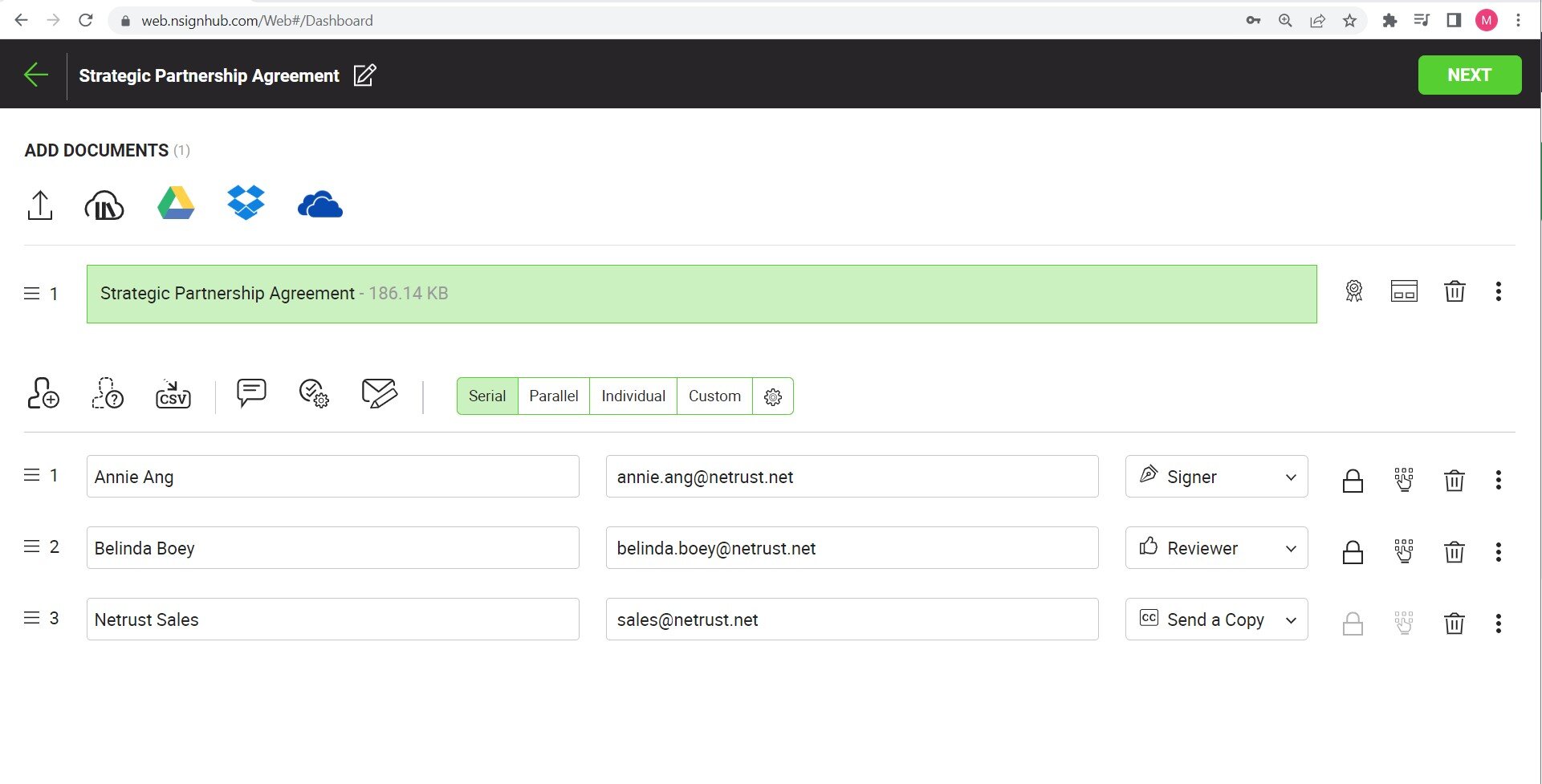 New Workflow
Upload documents, add recipients, choose a template and set permissions.
Prepare Document
Prepare document(s) by adding signature, form fields and share document.
◎

Assign level of assurance (type of signatures) for each signing recipient
◎

Add fields for recipients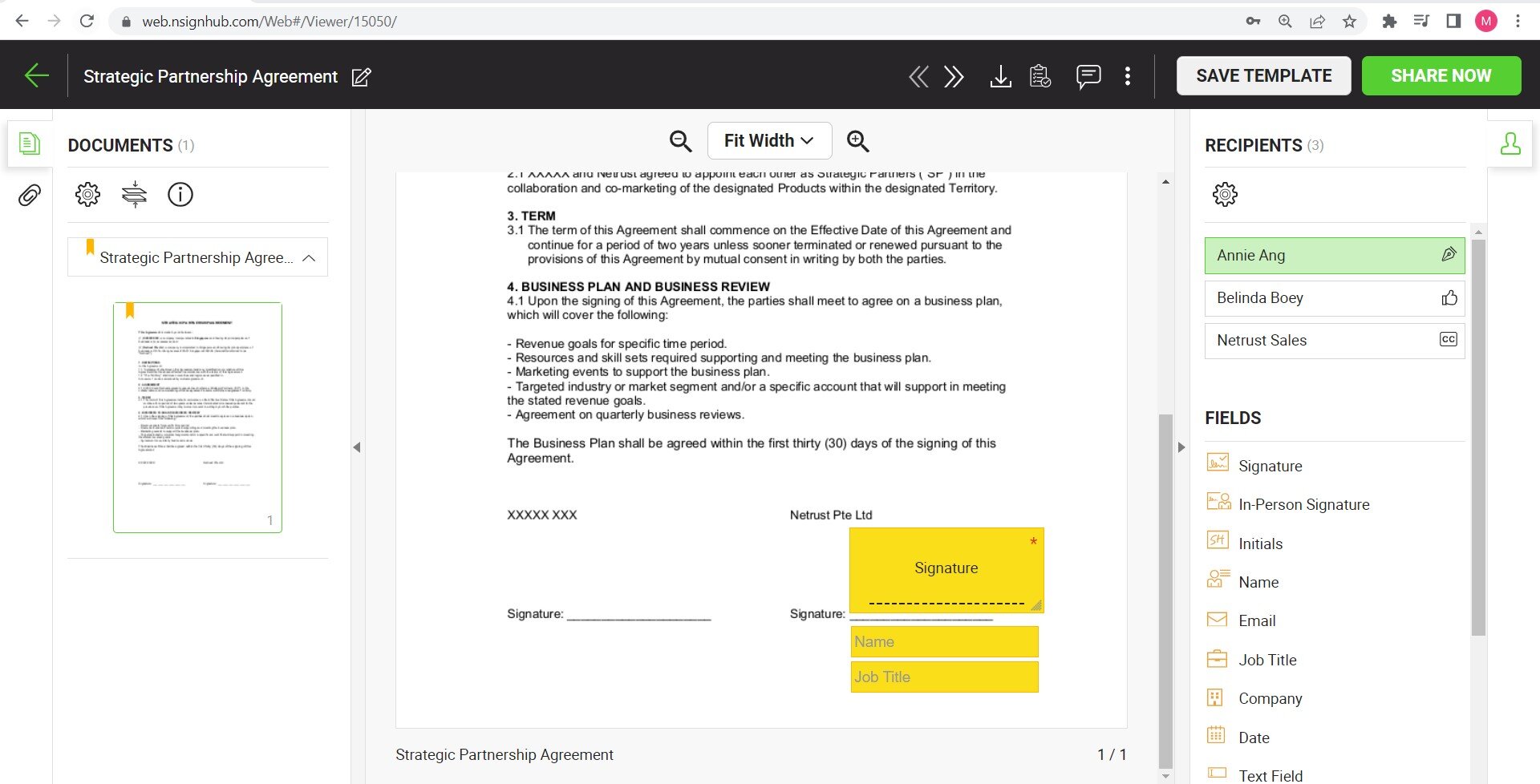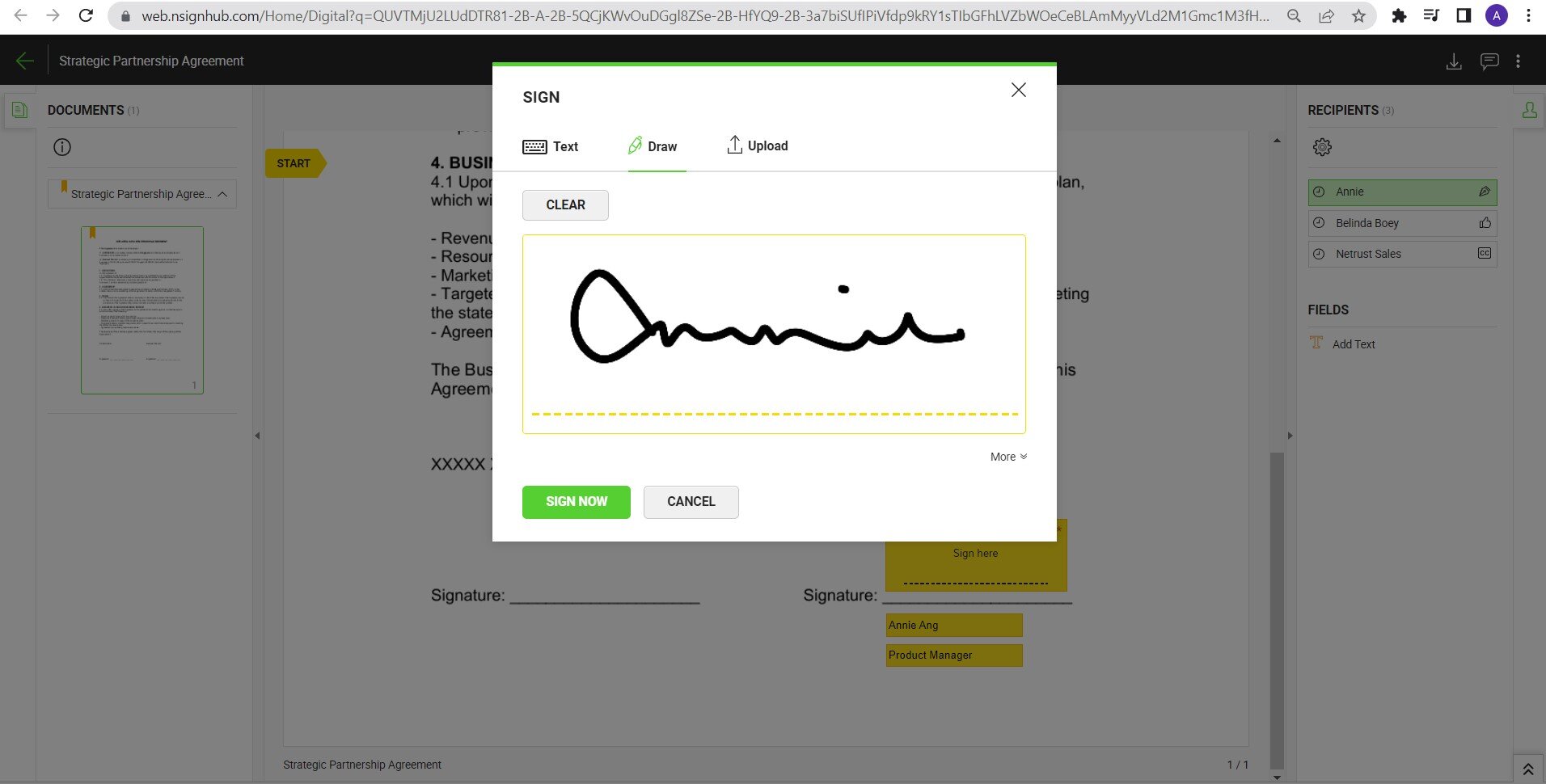 Signing Document
Review and sign document(s) quickly, easily and securely.
◎

Navigate through user fields
◎

View who signed the documents, and who needs to sign
◎

Sign and finish the documents
Track & Manage Workflows
Monitor the status of your workflows. See who has signed, approved, declined or reviewed each document.
◎

See the status of your shared documents
◎

Send reminder emails to recipients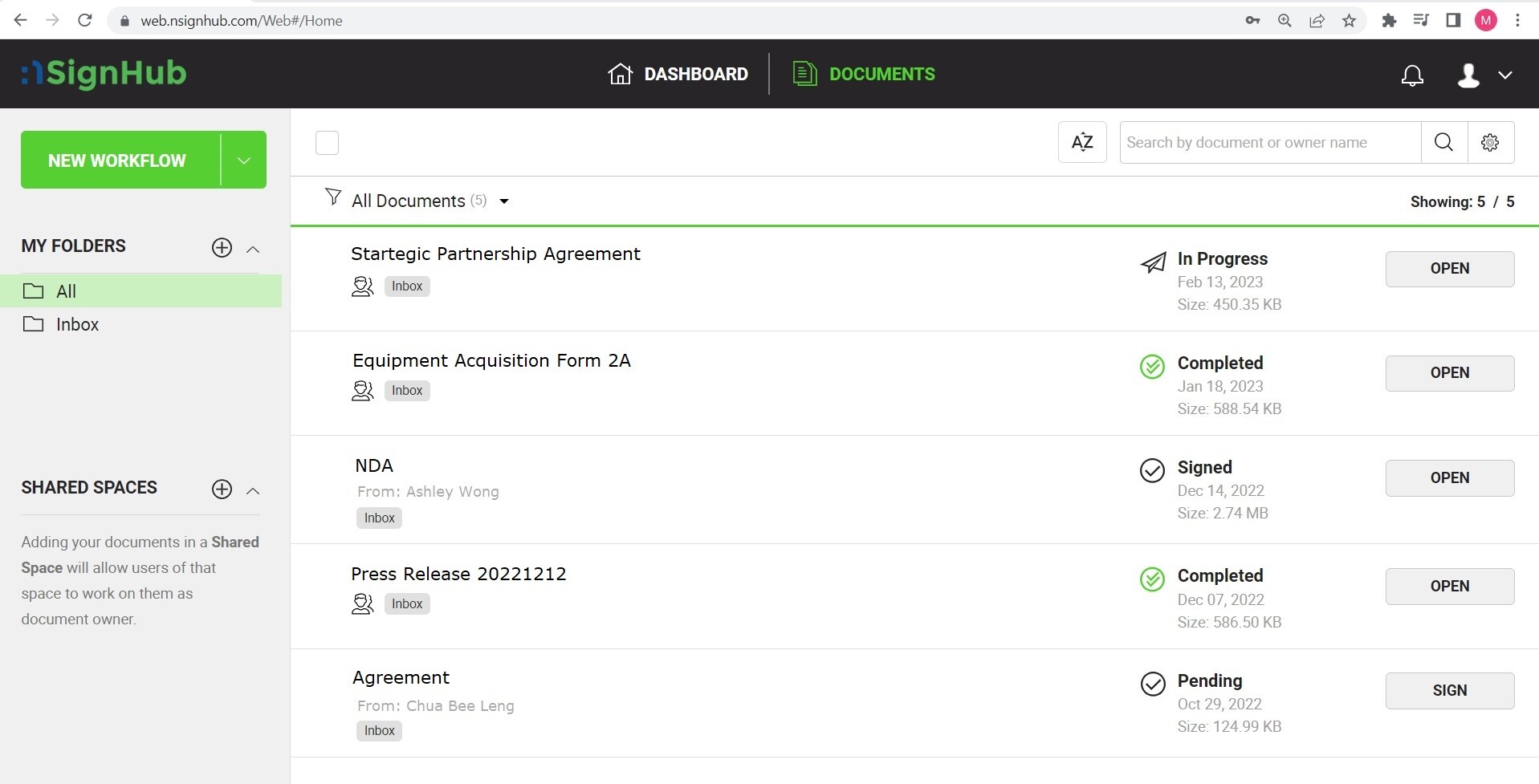 _____
nSignHub provides a secure and easy platform for sending, signing, tracking and monitoring your e-documents.