Live Webinar: Sign with Confidence. Sign with Singpass
Join us on 22nd June (Thurs), 10am, over Zoom where we will showcase nSignHub's features and functionalities of nSignHub, as well as demonstrate its use for various document workflows like such as contracts, agreements etc.
Mitigating Threats with Post-Quantum Cryptography
Join us for an Exclusive In-Person Executive Luncheon for invited Security and Risk leaders on 16th May (Tuesday), 10.30am – 1.00pm as we welcome subject matter expert, Robert Hann from Entrust Cryptographic Centre of Excellence (CryptoCoE) to discuss: 
Why getting very efficient at Crypto Agility is essential
How to define your Crypto Policy to prioritise and protect sensitive data, applications, and transactions
The best practices in deploying your Crypto-Agility Architecture






Gear Up Your Security Game with Netrust and Thales over Luncheon
Highlights:
• Trusted Identities with Solutions that Uses Public Key Infrastructure (PKI)
• Attaining Central and Uniform Deployments of Data Security Solutions
Event Photos – Click Here to View.
GovWare Conference & Exhibition 2022
GovWare 2022 is set to reunify the community in person on 18th – 20th October 2022 at Sands Expo and Convention Centre, Singapore.
  Showcase Highlights:
• Transforming Digital Services Through Secure Electronic Signatures
• Sending secure email in 2022 is there a more convenient way to do it?
• SSL, the technology that powers everything?
• Is free certificate really free, how to effectively manage certificates in your environment?
Prevent Growing Threats from Web and Email Vectors.
Visit Netrust Booth at H27 to explore our cutting-edge solutions that establish trusted identities as well as secure your documents and business processes.
Check out our LinkedIn page here.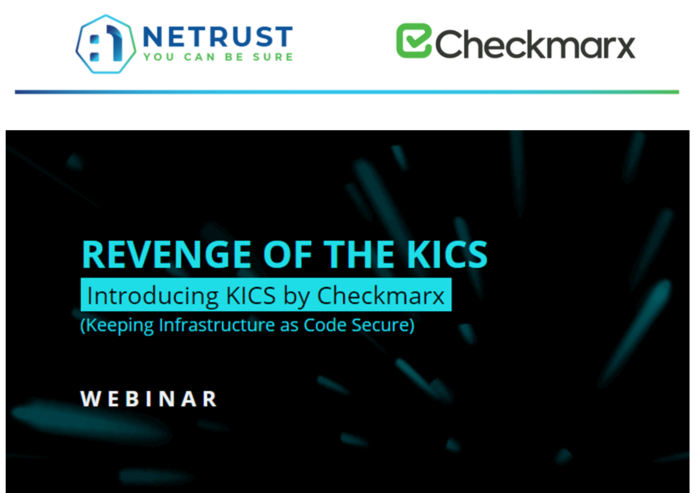 REVENGE OF THE KICS: Introducing KICS by Checkmarx
Infrastructure as Code (IaC) makes deploying cloud or container configurations scalable and faster. If you are launching a microservice into a Kubernetes cluster, or even building an entire AWS virtual infrastructure, IaC can automate the deployment. By using repeatable templates, you can also ensure that deployments happen exactly as you design them, every time.
Join us over Zoom on 27th October, 3pm SGT, as we will discuss:
• Common types of IaC misconfiguration
• Demonstration of our free, open-source security tool, KICS, that you can build into your development pipeline to help protect your infrastructure from compromise.
Redefining and Simplifying PKI to PKIaaS with Entrust x Netrust
Over the last couple of decades, PKI has grown – both in its application and its overall footprint within our global lives.
What has been used to secure websites, networks, and VPNs, has evolved to meet the demands of newer use cases like IoT and DevOps. And while the traditional use cases are still the top applications for PKI, it's the new ones that are driving increased adoption. They're also adding complexity and increasing demand on security environments.
Join us over Zoom on 22nd October 2021 (Friday), 2.00pm – 3.00pm SGT, as our Guest Speakers from Entrust share how Redefining and Simplifying PKI can help your (or your customer's) organisation achieve Speed, Scale, Simplicity and Security to keep pace with the rapidly changing threat landscape.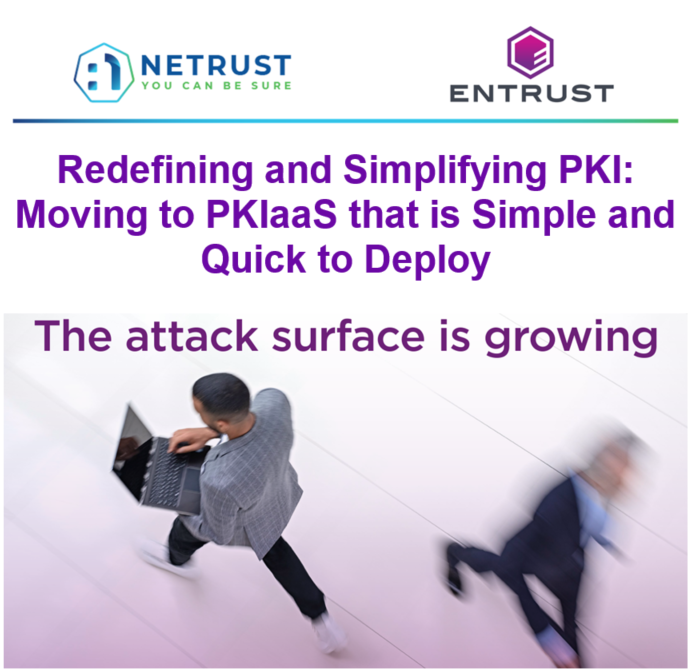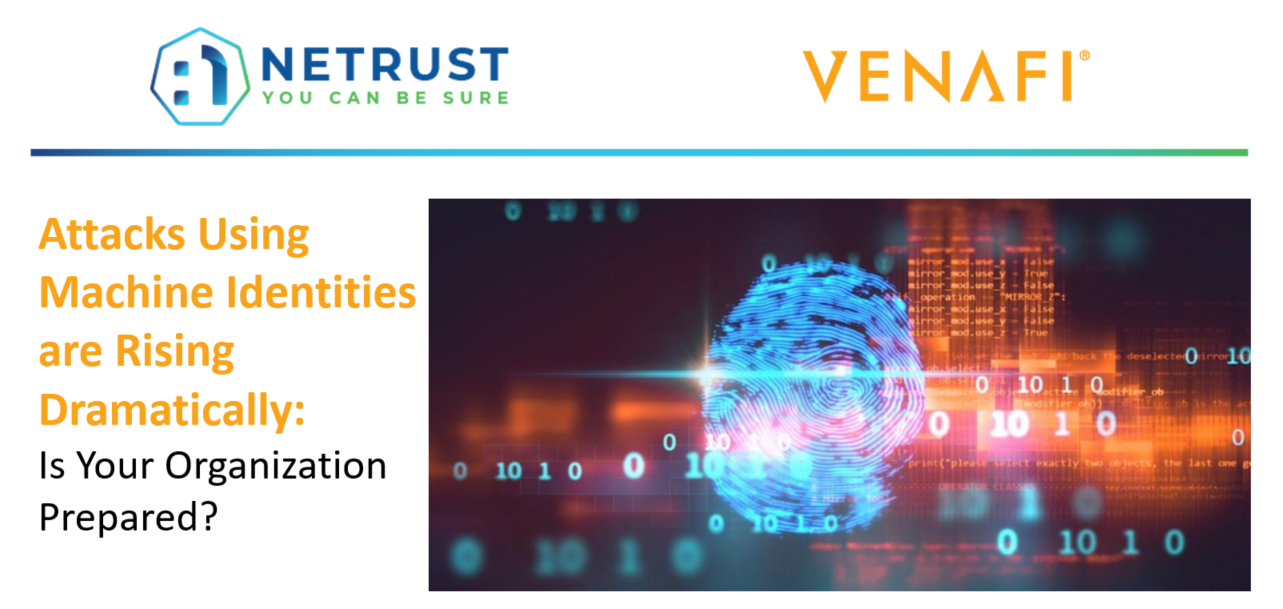 Attacks Using Machine Identities are Rising Dramatically: Is Your Organization Prepared?
Gartner names Machine Identity Management as a top security trend for 2021 as a response to persistent global challenges due to the increased numbers of nonhuman entities now present in organisations such as devices, applications, cloud service or gateways. Machine Identity Management aims to establish and manage trust in the identity of machines interacting with other entities. This latest Hype Cycle lists Machine Identity Management as both High Priority and 2-5 years to mainstream adoption. Venafi is the inventor and leader of Machine Identity Management, with the largest research and development teams, over 30 patents (with the first patent in 2004) and $12.5m investment in ecosystem development alone. The Venafi platform provides a comprehensive platform for managing TLS, SSH and code signing machine identities with hundreds of out-of-box integrations and seamless native integrations. Join us on 20th September 2021 (Monday) over Zoom to find out more.
nSignHub Official Launch
Netrust nSignHub, your complete signing suite that is Simple, Secure and Powerful. nSignHub is a cloud-based e-signature service that allows the user to Send, Sign, Track and Manage signature processes using a browser or mobile device.