An asset is defined in general dictionaries as something useful or valuable. The task of any organization is to ensure that the existing IT assets meet the said criteria above. It is undeniable that any component of an organization's IT environment has a lifecycle, be it on the software or hardware level.
Before we can even start to track this specific information on an IT asset, we must first know what we have in the organization. Asset Discovery is a painful process for companies of all scales as it is difficult to track what IT assets are onboarded or off-boarded, this can be done at any point of the day.
However, the journey of Asset Discovery may be daunting for customers and they may not know where to start on this journey. I, myself had difficulty in discovering assets in my organization and thus it was essential that I leveraged the technologies out there to make my task easier.
Being a user of Qualys VMDR, made my asset discovery journey a lot easier as there are several technologies as shown below are included inside the VMDR pack that allowed me to map & secure my asset datapoints efficiently.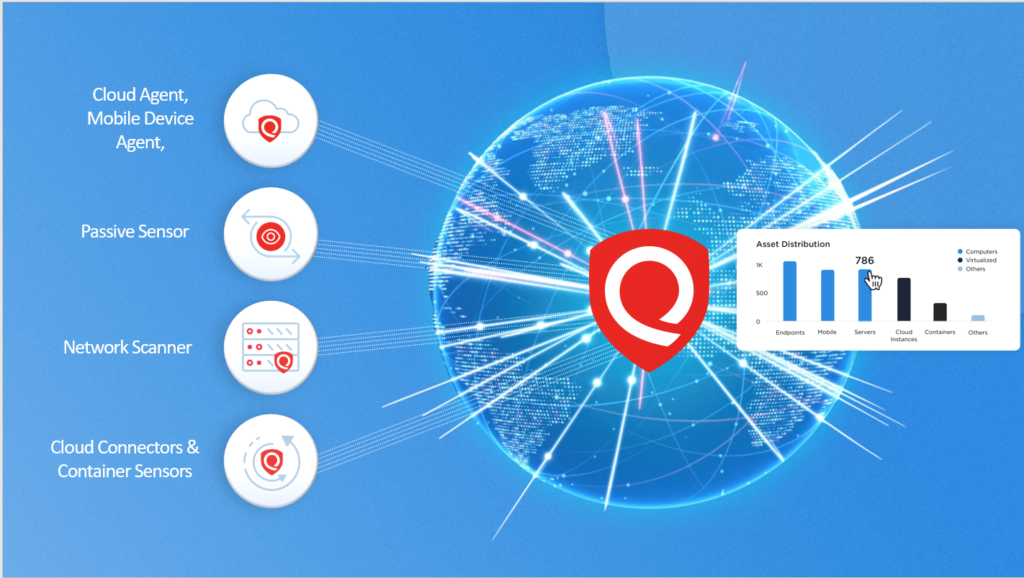 There are several critical datapoints that require monitoring in an organization. I have summarized below on how I do I track them with the respective Qualys Technology & the rationale behind it.


For cloud assets, we can utilize the Qualys Cloud Connectors available for asset correlation.
With all that in place, we can then utilize Qualys Global Asset View to correlate and have an overview of the assets in our organization. Reporting & tracking will now be an easier task using the predefined templates in Global Asset View.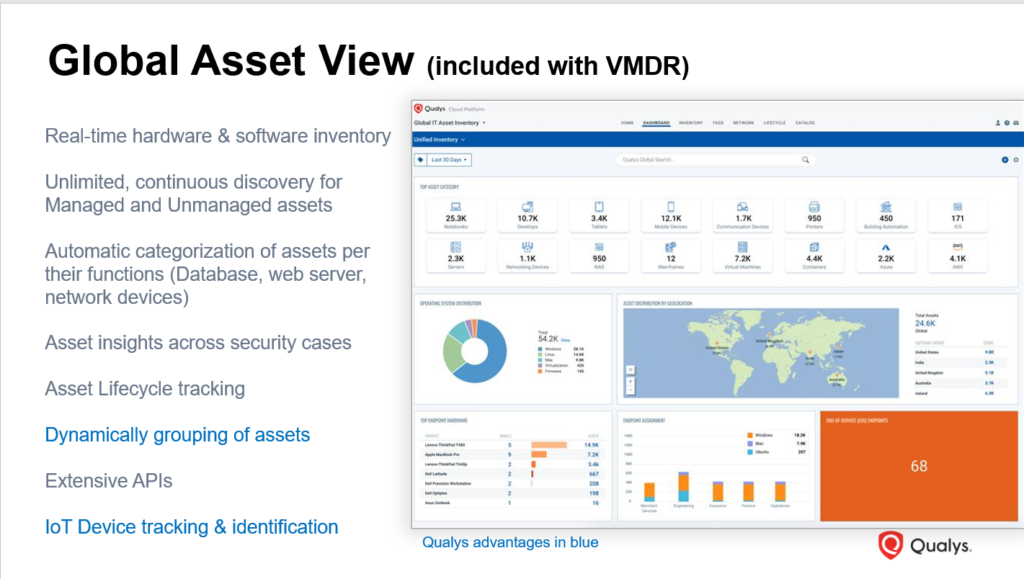 With that being said, I would like to highlight that Asset Discovery will always be an ongoing journey for an organization. There are still several tasks to be done to make it a sustainable process
For example, doing a golden image inclusive of a Qualys Cloud Agent could be one such task
If you require more information on, how you can achieve this for your organization.
We are here to guide you on your Qualys journey and you can contact me at larry.lee@netrust.net or contact our Netrust Sales Team today at sales@netrust.net.
Follow us on LinkedIn for the latest happenings/updates.