Netrust Integration With Singpass
Netrust Singpass Authentication Module
GovTech, together with Accenture released a new interface specification in 2015 based on SAML2.0 protocol for the connection to the new Singpass. SAML 2.0 is an XML‐based protocol that uses security tokens containing assertions to pass information about an end-user (Singpass users) between an IDENTITY PROVIDER, (in this case, Accenture/IDA) and a SERVICE PROVIDER (in this case, the government agencies). In line with the new requirement from GovTech, Agencies/Companies that require a Singpass Service Provider (SP) Module which will be used to connect to the new Singpass/Corppass system, as implemented by Accenture using SAML2.0 protocol. Netrust Service Provider Module, SAM (Singpass/Corppass Authentication Module), handles the SAML operations required for Singpass/Corppass Authentication to help agencies or companies integrate their eServices with the new Singpass/Corppass. Netrust provides a turnkey solution to Singpass/Corppass integration. With over 20 eServices integrated with Singpass using SAM, Netrust is confident to support our customer with the most positive and seamless Singpass integration experience.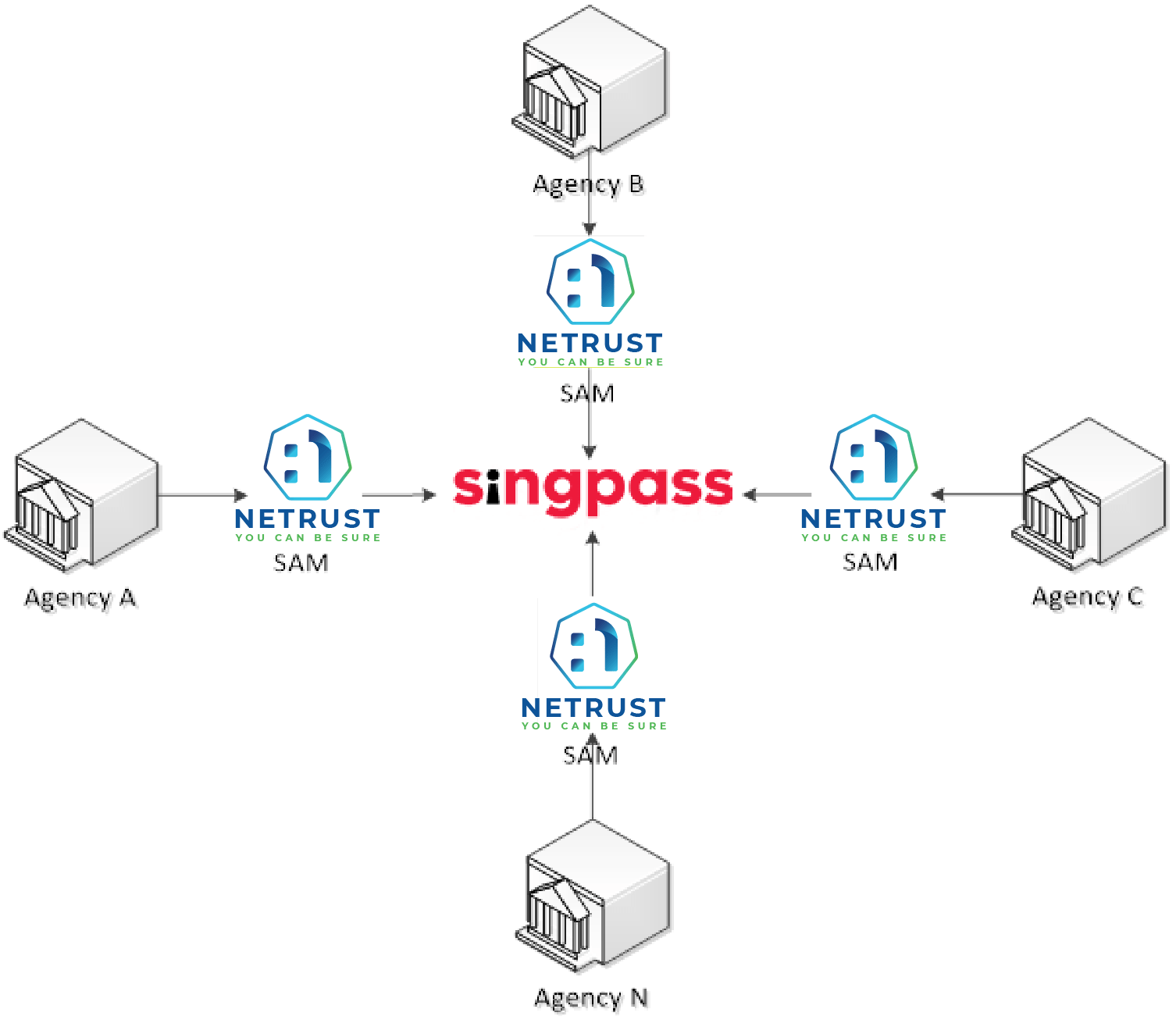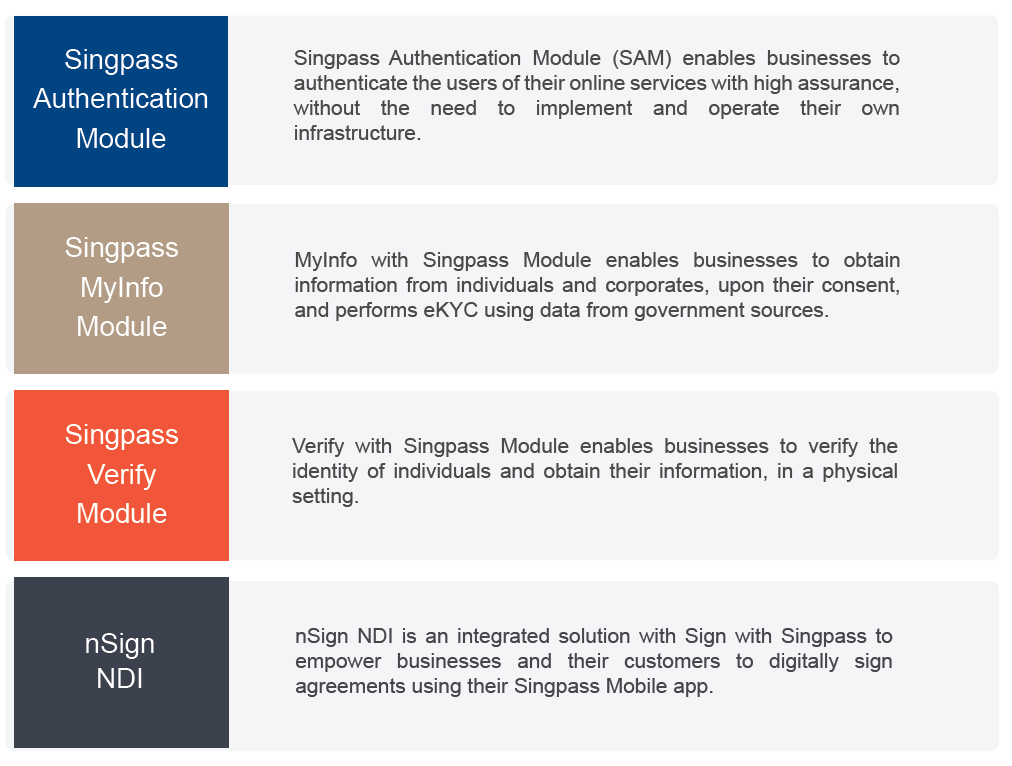 Netrust Integration with Singpass for Login, MyInfo, Verify & Sign with Singpass
As part of the national digital identity (ndi) initiative, GovTech extended the use of Singpass with Singpass Login, MyInfo, and Verify based on a new OpenID Connect (OIDC) framework. Login with Singpass enables businesses to use Singpass Mobile for "password-less" login, creating a FRICTIONLESS CUSTOMER LOGIN experience. MyInfo with Singpass allows businesses to obtain information from individuals upon consent, and perform eKYC using data from government sources, while Verify with Singpass allows businesses to verify the identity of individuals and obtain their information, in a physical setting. To support this initiative, Netrust built a similar SAM (Singpass Authentication Module) that will handle the OpenID Connect (OIDC) operations required for the integration with Singpass. Netrust SAM acts as the bridge between the company's business application server (Relying Party) and Singpass (OIDC Provider), immediately enabling business applications to be OIDC compliant, allowing a quick and easy integration with Singpass. The comprehensive solution suite comprises the Singpass Authentication Module, Singpass MyInfo Module, Singpass Verify Module. On top of this, Netrust nSign has tightly integrated with Singpass to empower businesses and their customers to digitally sign on any document using their Singpass Mobile application.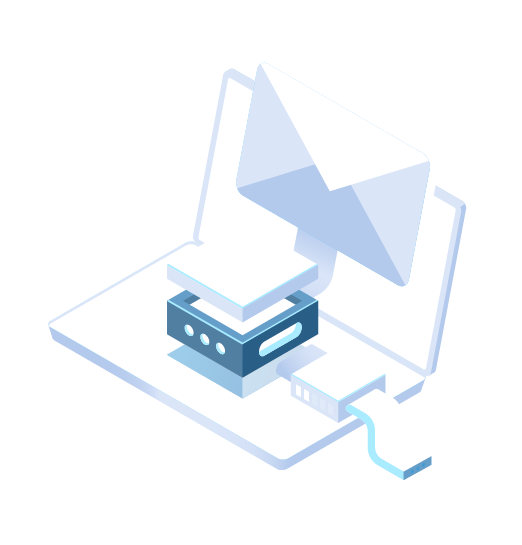 Contact Us: General enquiries or free consultation
We're really grateful for giving us a chance to connect with you. Please do not hesitate to ask us anything and we will respond to you asap.