Email Encryption
Secure Email For Everyone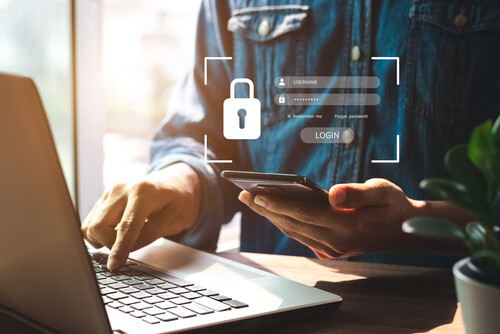 Email Encryption
As Asia's 1st public Certificate Authority (CA) and Singapore's only commercial IMDA-accredited CA, certificates issued by Netrust provide security to individuals and organizations from dangerous email attacks and data breaches.
Email encryption certificate not only encrypts your email and attachments but also digitally signs the email to prove authenticity of sender.
An organization can maintain compliance with various privacy and security regulations. Our solution enables private key escrow capabilities to mitigate against the loss or theft of private keys and reduces the risk of businesses paying high penalties/fines for non-compliance.
We also offer automation that allows organizations with large numbers of employees to automate the deployment and manage the life cycle of S/MIME certificates.


Features:
Validation: As a public CA, Netrust will validate the organizations and individuals of these organizations before the email encryption certificates are issued
CRL/OCSP: Employee or individual certificates will be revoked immediately upon request to prevent any impersonation or unauthorized access of data
Multi-device support: Flexibility to support desktop, mobile phones and tablets
Real-time protection: Netrust email encryption will protect all incoming and outgoing email communications within an organization.
Netrust Email Encryption offers:
Encryption that ensures the message is transmitted securely to the intended recipient
Digital signing that authenticates the origin of message sender and proof of non-tampering during transmission
Strongest level of security for electronic communications
Identity assurance for organizations, employees and individuals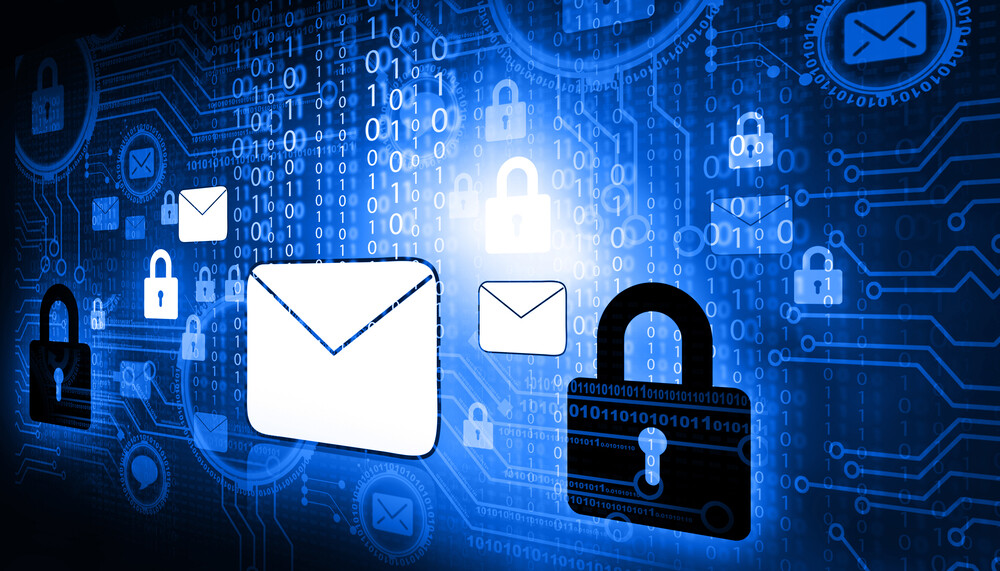 Secure Email For Everyone
Organizations that explored email encryption before SMIME would have realised that there were certain challenges when deploying a good, robust and effortless solution.
Sixscape's Email Security Suite (ESS)
Add-In for leading email clients add very powerful capabilities for client certificate management, and creating and sending S/MIME secured messages. It makes secure email as simple as sending the normal non-secured email.
Manual Deployment vs Email Security Suite


From the above comparison, it is obvious that manual deployment of S/MIME will be a chore for medium to large enterprises.
With Email Security Suite:
Simplify Email Security – Enable email security in less than a minute even for non tech savvy users.
Multi Platform Support – Enable email security seamlessly across multiple platforms and devices including Microsoft Windows, MacOSX, iOS and Android platform. Mobile Device Management (MDM) is supported as well.
Backup and Recovery – ESS automatically escrow keys. Recovery of keys are as easy as provisioning. No more risk of losing encrypted email due to loss of keys.
Automated into 3 Simple Steps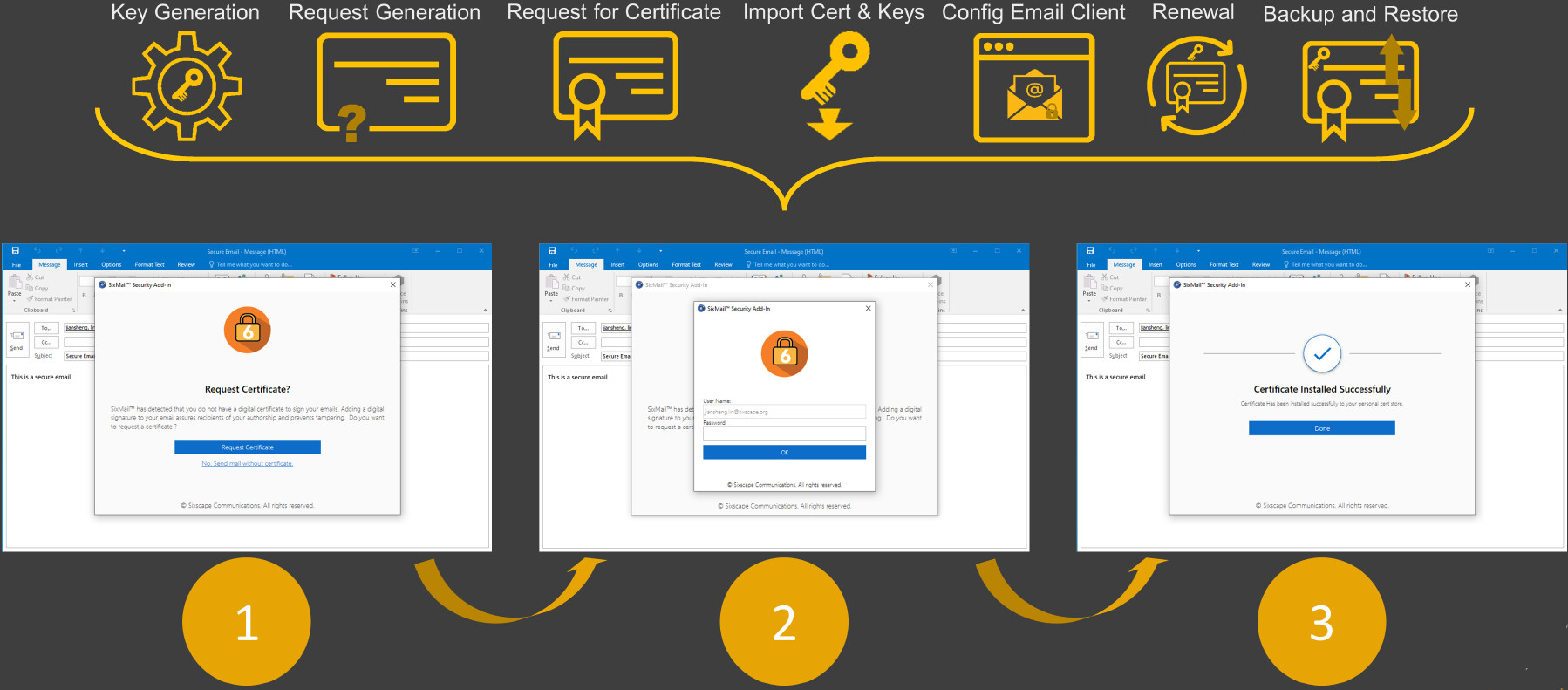 With ESS, email security can be deployed in 3 simple steps as shown above.
Extending to Mobile Device Management (MDM)
With the increasing adoption of MDM solutions in enterprises, ESS now supports automatic enrolment and certificate management of device authentication and email signing certificate via the SCEP connector integration with MDM solutions. ESS with the MDM module further automates secure email on mobile devices by integrating with major MDM solutions, enabling signing and encryption of email.
Email Encryption for Small Teams or Executives
Interested in harnessing the myriad advantages of email encryption tailored for teams or executives? Register for our complimentary service now, with provisions for up to 50 users or individual profiles ?