A common misconception people have is that once the user locks their computer with a password, all data is secure and not retrievable. But most users tend to overlook that if an individual learns of this password, all information is immediately readily available at hand.

Somebody with malicious intent can easily access these files once the computer has been logged into successfully. We are guilty of leaving computers unlocked or having simple passwords for quick and easy access.

That is when we want to focus on file security itself.  With a Netrust certificate and encryption software in place, sensitive files can be further secured. This feature is vital as it encrypts your files and digitally signs the files to prove that the files' authenticity has not been compromised by anyone at any time. Only the user will have exclusive access to the files, or they can always choose an additional party as a backup for the files to be encrypted.
How are the files secured?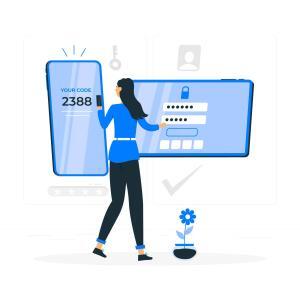 The encryption software uses two-factor authentication to encrypt or decrypt the files. A Netrust certificate and a password would be required for any file type to be secured. The probability of file corruption is minuscule with this method of encryption too.
With the increasing focus on data privacy and data protection, it is pertinent to consider having your sensitive files secured with an additional layer of protection.
Thus, going back to the title, are your files really secure?
Keen to further secure your files? Contact our sales team at sales@netrust.net to get started.
As an Accredited CA, Netrust issues digital certificates for a whole range of applications including secure access to government applications, Internet banking, supply chain management, virtual private networks, secure access to intranet portals, secure email, digital signing, file & folder encryption, etc. Together with its technology partners, Netrust offers a whole suite of cryptographic-based security solutions for servers, desktops, e-mail and other applications. Netrust provides high-value security consultancy to help organizations that are interested in the business use of cryptography and in managing the quick deployment of turnkey security solutions.