We're on the brink of the Digital Era and soon approaching the post-Digital Era. Many things are slowly being replaced by technology. When ordering food, we will order it through food delivery applications. We book transportation through ride-hailing transport services instead of hailing a taxi from the street. Clearly, technology is an essential tool that we cannot avoid, it plays an important part in the majority of our lives because of the convenience and security it provides. Somehow, when it comes to signing there is a lack of this practice and the use of technology to perform Digital Signing.
Sharing with local tertiary students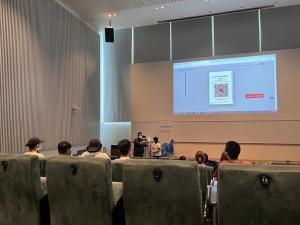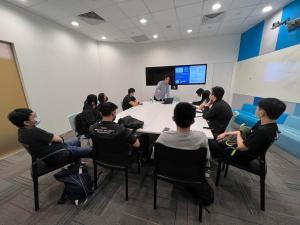 A conversation I had with a student from the local tertiary school during my sharing on Digital Signing & Identity.
Student: "I have a question for you. You shared on digital signing but I am just a student and not in the working world yet. When is the right time & where should I start with digital signing?"
Mark: "You have to start right now. From submission of your Final Year Project Reports to something as simple as a Student Acknowledgement Form. All can be digitally signed. The reasons are it is more secure and it ties a unique digital identity to the work you accomplished".
What is Digital Signing?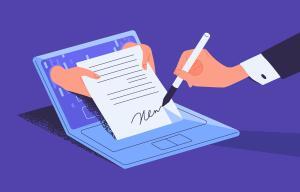 A digital signature is a unique feature embedded in a document in digital form like a fingerprint. A trusted Certificate Authority will be tasked to issue a digital certificate to the individual. The individual will then associate the digital certificate to the document to obtain a digitally signed document.
One key feature of digital signature is that it is used to secure digital documents. Preventing malicious personnel to tamper with digital documents received online. When a digital signature is applied to a specific document, the digital certificate is combined with the data being signed to form a unique fingerprint. These two components of the digital signature are unique, and this makes them more practical than wet signatures/electronic signature because their origin can be authenticated. This cryptographic operation helps in performing the following functions:
– Proving the authenticity of the document and its source
– Ensure that the document has not been tampered with
– Verifying the personal identity
If you would like to know more about the digital signature on digital documents, you could also refer to a post by my colleague Malgene: https://www.netrust.net/2022/05/25/securing-pdfs-with-digital-signatures/.
nSign Suite of Digital Signing Solutions: nSignSG
nSignSG is one of the signing solutions from nSign Suite. It is a live signing platform which is available free for the members of the public to perform digital signing with Sign with Singpass.
4 simple steps to Start Signing using Singpass Mobile App on nSignSG.
Acknowledge
Upload the Document
Sign using SingPass Mobile App
Complete & Download File.
Related Post: https://www.netrust.net/2021/09/29/enabling-sign-with-singpass-with-nsign/
Head over to nSignSG to try out the Sign with Singpass service with your documents and your Singpass Mobile App.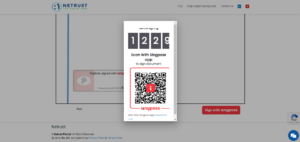 If there are any further enquires or unique signing requirements e.g. Sign with Singpass integration and/or the nSign Suite of Signing solution, do contact us here.
Follow us on LinkedIn for the latest happenings/updates.